(925) 276-5669
712 Bancroft Rd., #216, Walnut Creek, CA 94598
Responsive Web Design
We design mobile-friendly websites giving users an optimal experience on a desktop, laptop, tablet or smartphone device.
Wordpress Development
We work with the WordPress platform, offering custom development for projects in need of special features.
Dedicated Web Hosting
We host and maintain client sites on our powerful and secure dedicated web servers at affordable rates.
SEO Standards
What good is a website that doesn't show up on Google? Our client projects are coded to meet search engine indexing standards.
Web Maintenance
We handle mandatory site updates and can take care of site revisions so that our clients can focus on growing their businesses.
Custom Training Videos
We offer clients custom video tutorials on how to self-manage their sites, making it easy for them to add, edit or delete content.
"Eric (Trancefusion Design Creative Lead) is extremely responsive and very professional in all aspects of conducting his business. I have very high standards for the professionals that I recommend, and Eric is exceptional!"
Meet Some Of Our Clients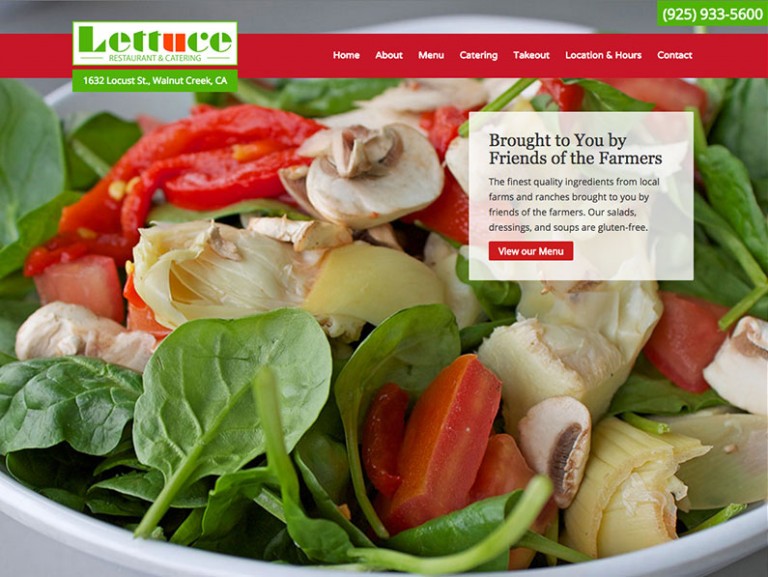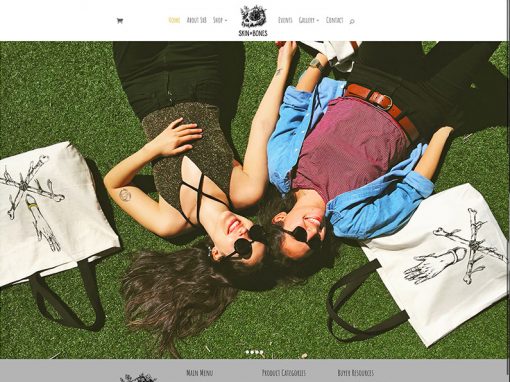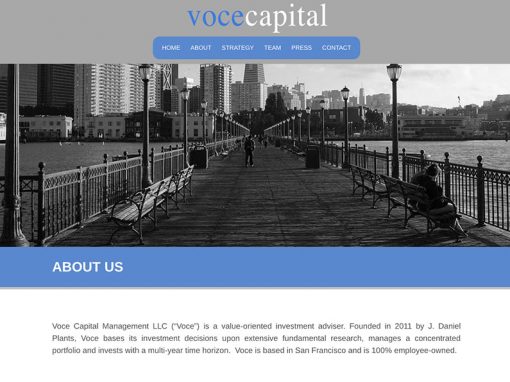 Trancefusion Design
We are a small team of web designers, developers, photographers and conceptual artists. We love what we do and create with passion!
For over 25 years, we've helped individuals, entrepreneurs, small businesses, commercial entities, and non-profit organizations enhance their online presence.
Four Steps for Creating a Solution That Works!
We offer the exceptional project management our clients have benefitted from for the past 25+ years. We will include you in every step of your project and you will be able to preview your site as we build it.
Building a professional website that works requires careful planning. You want your finished product to appeal to your users, so it's pertinent that your project is managed properly. The first step towards building your online solution involves identifying your target audience, creating, editing, organizing content, and building a site map to define the size and scope of your project. We'll also define features to aid your workflow and enhance user experience.
After nailing down content strategy and developing a functional site map, we'll create layouts, better known in the web world as wireframes. Your layouts incorporate your content, navigation to connect it all, and any custom features we develop to enhance user experience. You can call us web architects! Our goal is to help you lay a solid foundation before we build the walls.
The third step is the design phase. We'll customize a theme and format colors and font styles based on your field or industry. We'll incorporate a detailed persona in every stage of the design process. Enhancing your content and layouts, the design should give your users an interactive online solution.
Feedback is key to improving user experience. Prior to launch, it is important to make certain that your online solution looks good and works well. We'll set up user accounts for you to review and provide comments and recommendations. Once you are satisfied with the final details, we'll launch!
Get a Quote for your project.
Three Steps To Launching Your Project
Learning Your Needs
We'll need to learn about your project. Call us at (415) 305-1555 or submit a request for an online quote. You won't be obligated to hire our services.
Proposal and Contract
We'll send you a detailed formal online proposal. If the estimate looks good, we'll assess a deadline for launch and email you a professional contract.
Project Management
Once we confirm a contract and receive the first payment, we'll begin building your project. Learn about our four steps of project management.
Frequently Asked Questions
What forms of payment do you accept?
We accept personal, business, cashier's checks, money orders, Visa, Mastercard, American Express, and Discover. We charge an additional 2.9% for all credit card transactions.
How does your payment process work?
In order to meet our deadlines, we require incremental advance payments to confirm service hours toward your deadline. For example, if your project would require 25 hours to complete, and we're on a 5-week deadline. We would require an initial payment to schedule and confirm the first two week's of service hours. The remaining balance would be required following the second week of the project. Any dedicated hosting and license fees (SSL certification, dedicated IP address, SMTP authentication), would be due with the initial payment.
How do you calculate the cost of a project, per hour or per page?
We work at an hourly rate and charge by the minute. Based on your needs, we will email you a formal online proposal. We do not charge a minimum time for any service. If it takes 5 minutes to do something, we'll add 5 minutes of our hourly to an invoice.
Do you offer a non-profit rate?
Yes. We love working with non-profit organizations. If you can provide us with adequate proof of your non-profit status, you'll save 15% on our hourly rate.
How soon can you get my project done?
Upon receipt of your request for a quote, we will respond with a deadline based on your project needs. Our average turnaround, for a basic site, if we have everything we need, is 5 weeks from receipt of a signed contract and initial payment.
Would you host our email services?
We do not host email on any of our dedicated servers. We will gladly recommend an email service for you based on your needs. Should you already have an email service, we would not disrupt your settings.
Do you offer web hosting?
We prefer to host our client websites on our fast and secure dedicated servers. We lease our servers from INAP, a reputable company for enterprise-class hosting. Our servers are located in their Chicago data center. INAP provides hosting for Amazon, Microsoft, Harvard University, and many other reputable corporations and institutions. Our rates are very reasonable. Our hosting package includes secure backups and technical support.
What platform do you use for web design and development?
We strictly use WordPress to design and develop our client projects. We are proficient in HTML, Javascript, CSS, and PHP.
What if I decide to hire another designer to maintain my website?
Good question! If you hire us to design your website, you own all of the site files and accompanying database. We have a fantastic record of client loyalty, but, we will be happy to give it all to you for another designer to work with or from.
Do I have any say about the design?
Most definitely. Following the first stage of project management (planning), we'll set you and your associates up with guest user accounts. You will be able to sign in to your new site and view the progress throughout the duration of the design and development stages.
What will I need to supply?
Project management involves four stages in creating your solutions – planning, layouts, design, and testing. Before the process begins, you'll need a domain name for your new site. We can help you find one. Thereafter, we'll need text, image, and video (highly recommended but not required) content from you. All content must be owned or licensed by you. We'll need to clear your images and videos before using them. Your text must be your own. For more info, please review our three steps to launching your project.
Do I have to be local to you to be a client?
No. We have clients throughout the United States. Meetings are conducted by phone, Skype, Zoom, Google Meet, GoTo Meeting, Team Viewer, or any other forms of online communication preferred by our clients.
Do you provide SEO (search engine optimization)?
No. However, we develop our projects to meet search engine standards. We can also set you up for Google Analytics and provide the tools to maintain your SEO. We can also refer you to a professional online marketing contractor.
Do you design and develop online community websites?
Yes. We are experts at building public or private membership sites.
Do you design and develop eCommerce websites?
Yes. We can provide you with a website and the necessary tools to sell physical or digital goods and services online.
Will my current site go down while you design the new one?
No. During the project, your existing site will continue to display on your current server. We design and develop on our production servers.
Can I edit the site myself?
Yes. The WordPress platform is a CMS (Content Management System). You will be able to access your new site with your email address and password. Once signed in, you can edit your content. We also provide custom video tutorials on a need-to-know basis. You'll be able to watch a short video on how to perform a task, pause the video, and then, perform it yourself!
Do you provide after care and support?
Yes. Unless you are proficient with WordPress, we will make the necessary security updates for your site. If you need us to make any additions or revisions to your site content, we're good for them!
Will you connect my social media networks to my new site?
Our services include integrating your social network share and follow features into your site.
Can you design and develop apps?
No. We strictly design and develop websites using WordPress.
Kind Words from Some of Our Clients
Fia Parker, Diablo Valley Homestay
"Eric Reynolds redesigned our website and also created a mobile site for our business. Overall, it was a great experience to work with Eric. He is very knowledgeable and offered good suggestions for giving the site a fresh, new look. He worked on schedule, and provided regular updates throughout the entire process. He was open to all feedback, willing to try new things, and very flexible when asked to present different options for review. I especially appreciated how he always found a way to make the specific design changes I requested, even though he may not have done them before. He was always willing to tinker around and figure out what needed to be done in order to give the client exactly what they wanted."
Read More
"Additionally, Eric was always very responsive to any inquiries I sent his way, whether by phone, email, or text. He always got back to me quickly, and kept me posted about what he had done, and what remained to be done on the site. He enjoys teaching his clients about how to manage their sites, and he takes his time explaining every aspect of the process. One of the best things about working with Eric is seeing how much he enjoys what he does. His enthusiasm for his work carries over and leaves the client confident that they are in very good hands. Our new website looks great, and we've gotten so many compliments it. I am very satisfied with the services Erice provided, and I would absolutely recommend Eric to others."
Ron Rothenberg, Professional Photographer
"Eric is an extremely knowledgeable professional in the area of web design and WordPress. I wish that I had discovered him prior to doing a complete redesign/rebuild of my business website a couple of years ago. Following that work, I had ongoing issues with the website and finally decided that I needed to find someone else who could diagnose the issues, make appropriate recommendations, and implement the required modifications/rebuild of the site."
Read More
"I am a much more technically knowledgeable business person than most, and so I quickly appreciated Eric's breath of knowledge about WordPress, and his ability to cost-effectively solve the myriad of site-related problems that had been caused by the inexperience and sloppy work of the people involved in originally building the site.
He is extremely responsive and very professional in all aspects of conducting his business. I have very high standards for the professionals that I recommend, and Eric is exceptional!"
Maria Kubitz, Dutra Cerro Graden
"Working with Eric Reynolds and his team at Trancefusion was a breath of fresh air after being disappointed multiple times by web developers who over-promised and then gave up when the going got tough. Eric is not only extremely knowledgable, but makes sure to educate his clients so they can make informed decisions and not have unrealistic expectations about what can – and can't – be done."
Read More
"He is very mindful of how long tasks will take and sets the client's expectations accordingly, and his pricing structure is fair and reasonable. He addresses any issues in a timely manner, and gives updates without having to be asked for them. He even went above and beyond what should be expected of him when we ran into a crunch with another project not related to our website.
His customer service is as excellent as the work he and his team produces. I am absolutely going to be a repeat customer, and would refer him without hesitation to anyone who is in need of a top-notch web developer."
Pat W., Mouse & Fork
"Over the past 18 months, I've worked with Eric on two very different websites – one is an ecommerce site (mouseandfork.com), and the other is blog extension of that site. I've gotten tons of compliments on both sites and more importantly, they work GREAT."
Read More
"Eric is a master of all-things-WordPress. Whatever hinky little thing you have a question about, he can answer OR will find out right away. He and his partner, Shari, are a full-service team that helped me with photo manipulation, text layout, tagging, and SEO (search-engine optimization). I was willing to learn about running the website and posting updates, so Eric took the time to show me how to do things and where to find the information I needed. He also hosts both of my sites and takes cares of updates, security, etc. I like being able to focus on my business instead of worrying about the technical stuff.
Obviously I think Eric Reynolds / Trancefusion rock! He's talented, funny, humble, and has great integrity. Plus he's always just a phone call or an email away, and he returns my queries quickly. I wish I could clone Eric for all the other things I need done."
Nicole & Claire, Subterranean Arthouse
"Our website before we met Eric was really bad. Eric revolutionized our website and made it user friendly, easy to read, has all kinds of options for sharing media and events listing. He is an incredible wizard and makes it so easy to learn how to work on our own word press site. He has always made himself available to us when we had questions and is a generous and patient web designer. A big giant thank you is in order!"